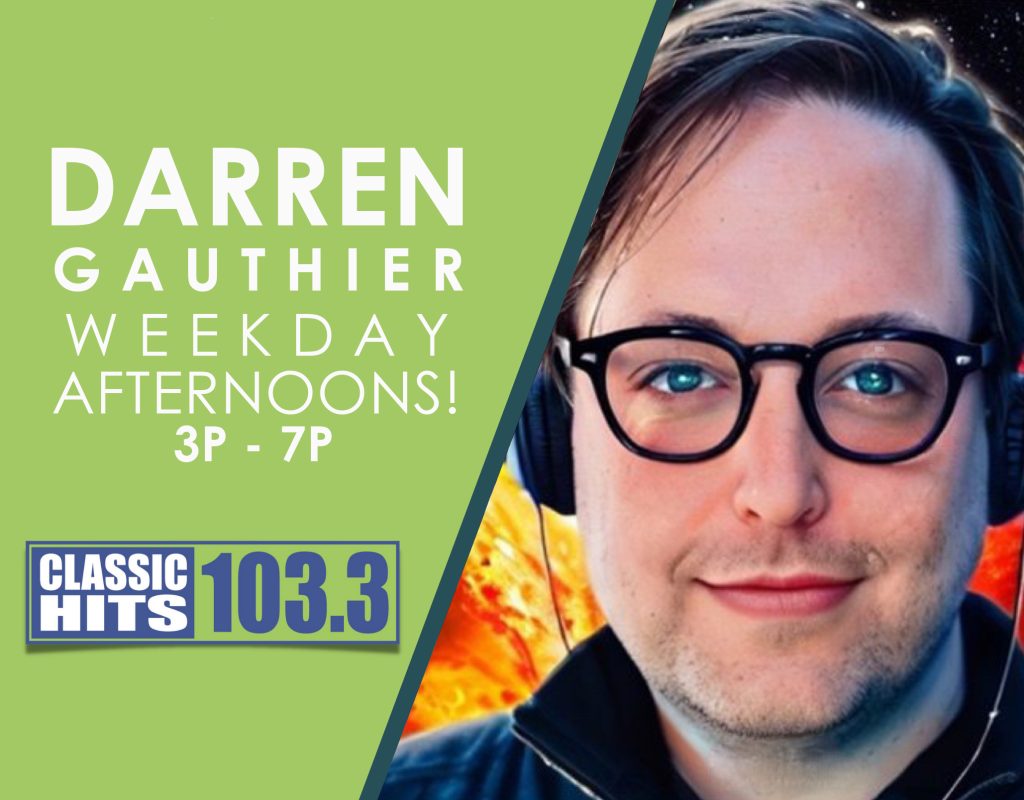 DARREN GAUTHIER
It does not get any more south Louisiana than Darren Gauthier.
A native of New Orleans who grew up in Baton Rouge, Darren haas been on-air in virtually every format in radio including news-talk, country, rock, urban, sports, and classic hits. For rock and roll fans, Darren has been a staple of legendary stations like alternative rock 106.1 The Zephyr, 106.7 The End, and 104 The X, and most notably, for his many years with The Eagle in middays and afternoons where he was also Program Director before departing for greener pastures out of state. (If you like what Darren played back then, you're going to love what he's going to be spinning for you on Classic Hits 103.3!)
With his broadcast and management background, Darren has also forged a career in public relations, audio/video production, governmental relations, and just about anything to do with digital communications. From big companies to elected officials, and everything in between, Darren's experience in this area is vast and multi-faceted.
"I've done some stuff, but this is not about me," Darren forcefully insists. "This is about the listeners and the music. As long as we keep the listener top-of-mind, we are fulfilling our charge to serve the public. It's always about you."
Known for his smooth delivery, sharp wit and encyclopedic knowledge of American culture, Darren Gauthier is an alumnus of St. Michael and LSU. A voracious reader, Darren also digs live music, clubbing, The Tigers, The Saints, gaming, meditation, old movies, Louisiana food and all things tech.
DID YOU KNOW…Darren Gauthier created and launched the "Johnny Carson Fan Page" on Facebook? It's true! Darren later approached and gifted the page to the Carson family and it's now the official social media account for the King of Late Night.
"Johnny Carson was not only one of my influences but an institution in broadcasting," Darren explains. "He didn't have an official page at the time, so I made one. In no time, we had thousands of likes. I wanted to do something in gratitude so I reached out to his family. This was a labor of love."